1 tube of choice – I used the beautiful artwork of Jennifer Janesko which can now be purchased from
CDO
. You must have a license to use.
Font of choice - I used Rat Infested Mailbox here
Weescotlass mask 249 here
"It's Always Been You" is a
tagger size scrap kit created by Tonay of Broken Sky Dezine
and can be purchased from
Inspirations of Scrap Friends

.
You can visit her blog here.
Thank you Tonya for a really beautiful kit.
This tutorial was written assuming you have a working knowledge of PSP.
~
♥
~ Let
'
s get started ~
♥
~
Open up a 700 x 700 blank canvas.
Copy and paste 17 as a new layer.
Apply Xenofex 2 – Burnt Edges: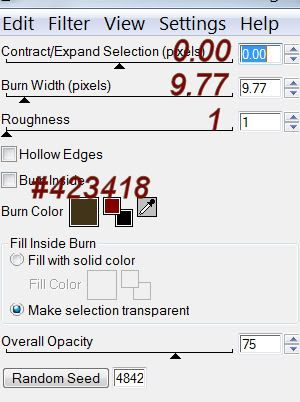 Copy and paste your tube as a new layer.
Position at the right side of the frame.
Duplicate/Mirror/Give it a drop shadow
Position the duplicate tube layer over the purple papers on the Left side of the frame – see my tag for reference.
Use your Freehand Selection Tool and trace around the purple papers: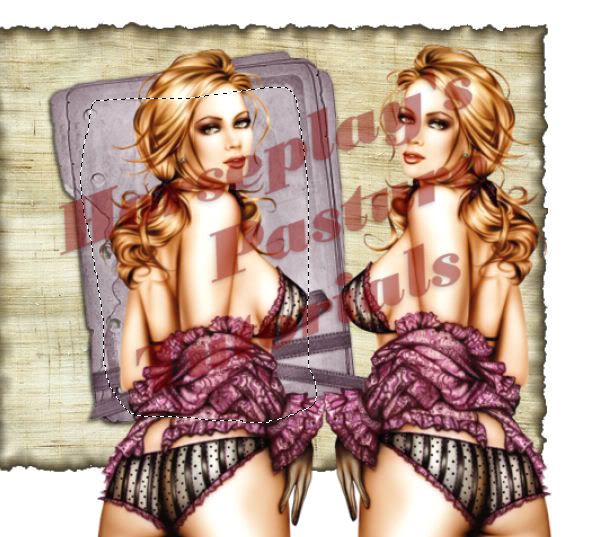 Selections/Modify/Inside Outside Feather:
Tap the delete key until you have the feathered effect you like.
Change the Properties to Luminance (Legacy)
Lower the Opacity of the tube so that you can see the ribbon through it.
Use your Eraser Tool and carefully erase the tube that overlaps the ribbon.
Once you've done that turn the Opacity back up to 100%.
Add your elements. I used:
26: Use your Target Tool to change to a color of your choice/Resize 25% and 70%/Free rotate Left 25 degrees/Duplicate/Mirror/Resize 70%
Highlight your white canvas.
Copy and paste Paper 6 Into Selection.
I'd love to see your results.

Email
me!
Hugs,
Bev